How do I return to myself?
In this episode, we will explore the question "how do I return to myself" We will seek to increase our skills on recovery and resilience. We will learn pathways to our own energy management.
As coaches, we are being invited to work with an increasingly diverse range of clients. Our primary energy is invested in creating and holding space for the transformation of others, many of whom come from a very different world than us. This requires us to enter the worldview of our clients in a curious and empathetic way. In order to achieve this, we have to begin by understanding our own world views, (perspectives, biases, beliefs and perceptual lenses.) Self-awareness is critical for coaches wishing to work across the diversity spectrum, where a ''one size fits one'' approach is needed rather than a formulaic approach.
---
Date
21 May 2019 | 6.00pm - 9.00pm
Venue
Mind Body Soul | A Happiness Center
1416 Metropolis Tower,
8/1 Al Abraj Street,
Business Bay,
Dubai
Tel: +971 4 345 8114
Email: info@ahappinesscenter.com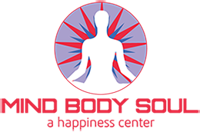 Fee
1 workshop: AED 1000 + VAT
3 workshops: AED 2,700 + VAT
6 workshops: AED 4,800 + VAT
---
Apply now
About the series
Diversitas is proud to present The Coach Inside. A series of workshops designed for coaches to cultivate personal development in order to increase capabilities for coaching diversity.
In this programme we create space for you to connect with your own humanity and impact and explore the broader territory of your own internal work, which is the REAL work of coaching.
If you are a coach who would like deepen your self-awareness and recognise how the quality of relationship you have with yourself directly impacts the quality of space you create for diverse others, then this highly reflective 6 episode programme is for you. The Coach Inside is designed to move you as a coach from trying to "make the world a better place" to allowing a better world to emerge from within you.
By completing this series of workshops you will:
Cultivate awareness of your motivation to be a coach
Explore a framework to empower your relationships
Understand your emotional triggers
Identify your relationship with endings
Increase skills on recovery and resilience
Expand awareness of your presence and impact
Explore models and strategies to support the development of your coaching
Each workshop is accredited with International Coach Federation (ICF) CCE Hours for Core Competencies and Resource Development. Talk to us about how to apply and become eligible.

Apply Now
Places are limited and we have had a strong response, so it is essential that you register to secure your place. Places are limited and you will need to pay in full to secure your seat.
We are offering early bird discounts of 10% to those who register for all six workshops before 15th August 2018.
---