CQ for Coaches
Diversitas is proud to present our Cultural Intelligence (CQ) for Coaches Programme.
Do you want to broaden your impact as a coach by working effectively with diversity?
The world is changing. The business environment has become very diverse. Whilst this offers benefits it also throws up huge challenges. Leaders are being invited to engage with growing diversity in the work that they do and we, as coaches need to be equipped to support them to leverage their diversity dynamics effectively. Cultural Intelligence (CQ) is emerging as a key capability for both leaders and coaches to support effective engagement with diversity.
If you are an internal or external coach who works with managers and leaders engaged with diversity, then this highly interactive programme is for you.
The Cultural Intelligence (CQ) for Coaches Programme is aimed at practicing coaches seeking to be equipped to work more effectively across different diversity contexts (age, gender, ethnicity, functional domains). It will enable you to develop your own Cultural Intelligence (CQ) as a coach and also offer you strategies to support the development of Cultural Intelligence (CQ) for your clients.
Programme Structure
The multi-faceted masterclass incorporates a blended learning approach as follows.
Pre-workshop: E-learning (4 hours) including taking the CQ-Pro psychometric assessment, covering off a number of e-learning modules and the completion of a pre-workshop objectives form.
Day 1 – Workshop attendance: Develop your own CQ as a coach (psychometric results will be debriefed to identify current strengths and development areas)
Day 2 – Workshop attendance: Develop the CQ of your clients
Post-workshop: Portfolio Completion (8 hours)
4 hours of coaching practice: working with a client who is significantly different to you on at least 5 of the diversity dimensions (Defined by Diversity Wheel)
4 hours e-learning: covering off a number of e-learning modules and the completion of a post-workshop objectives form.
Case Study: of 1500 words on how you adapted your strategy as a coach to identify and work effectively with the diversity dimensions you experienced. Write up will involve identifying 5 core coaching competencies you focused on from a diversity perspective. You will also be required to complete a post workshop evaluation form.
Objectives
By completing this programme you will:
Understand the relevance of diversity dimensions and how they influence coaching outcomes
Learn about CQ as a capability and why it matters in today's world
Benchmark your own cultural intelligence using our CQ Pro Assessment
Become aware of your own conscious and unconscious biases and how they impact your ability to coach diversity
Identify your own cultural influences and values and their impact on your practice
Develop competency working with various coaching models, tools and strategies to develop the CQ of your clients
Explore key theoretical models for coaching diversity
Engage with other coaching professionals around diversity issues central to coaching
Accredited by: ICF and EMCC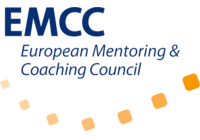 ---
Date
Dates to be announced closer to the end of the year. Please contact us to find out more.
Venue
The course takes place in Dubai, in a comfortable boutique-style venue. Details of the exact location will be communicated closer to the start of the course.
Fee
The fee for this course is USD2,500 + VAT which is inclusive of:
Food + drink for 2 days
Facilitation guide
CQ psychometric
Please familiarise yourself with the course terms and conditions, including payment and refund policies, before applying - and if you have any queries at all, please don't hesitate to contact us.